Big Ten Neuroscience Workshop
General Information
 
The first Big Ten Neuroscience Workshop will be held virtually June 16 & 17, 2022 and July 14 & 15, 2022.  Both days will run from 1:00 - 4:00pm CST (2:00 - 5:00pm EST) with different sessions during those times.   The event will include scientific presentations, networking opportunities, and a data blitz.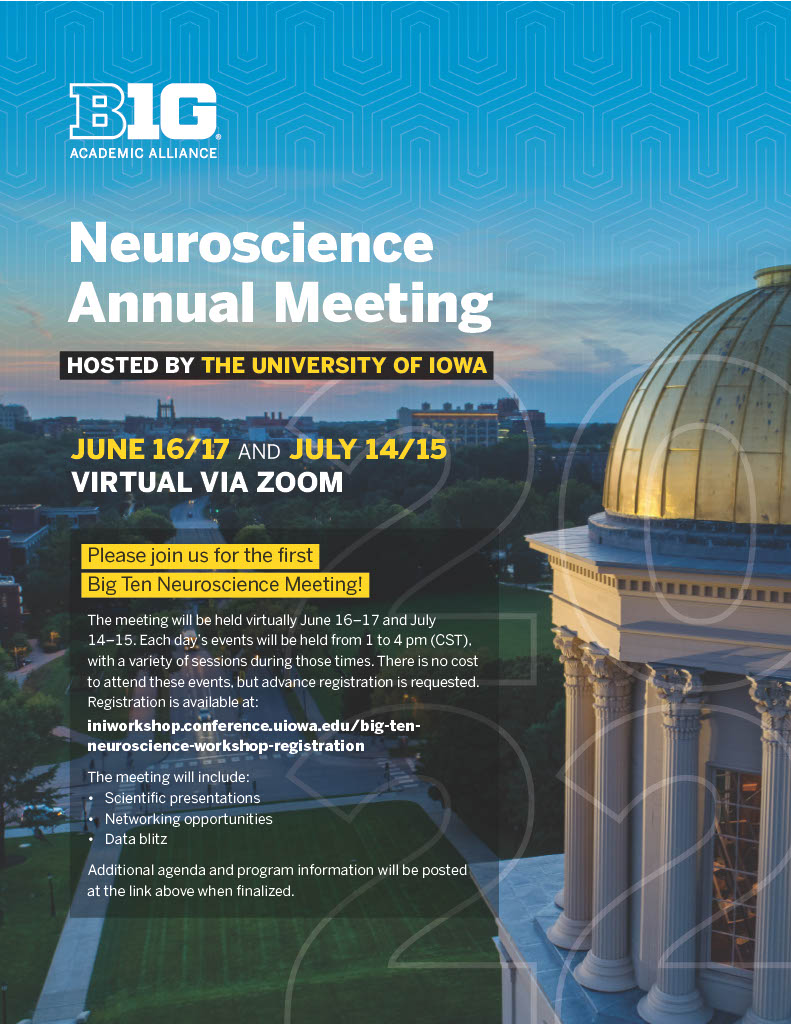 ---
Planning committee:
Diego F. Alzate Correa, Ohio State
Attendance at all Big Ten Neuroscience Workshop events is FREE to the scientific community.
---